What You Get
Daily Live Classes
Non-CAT Specific
Learn shortcuts, tricks and advanced concepts specific to Non-CAT Examination.
Concept
Clarity Classes
Revise all basic concepts of Non-CAT syllabus at your own convenience.
Non-CAT
Mock Tests
Get access to Bull Non-CAT Mocks for ultimate practice & precise percentile.
Non-CAT
General Knowledge
Grasp all GK concepts of Non-CAT - Current and Static.
24x7 WhatsApp
Discussion
Clear doubts any time and interact with Bullseye mentors and other students.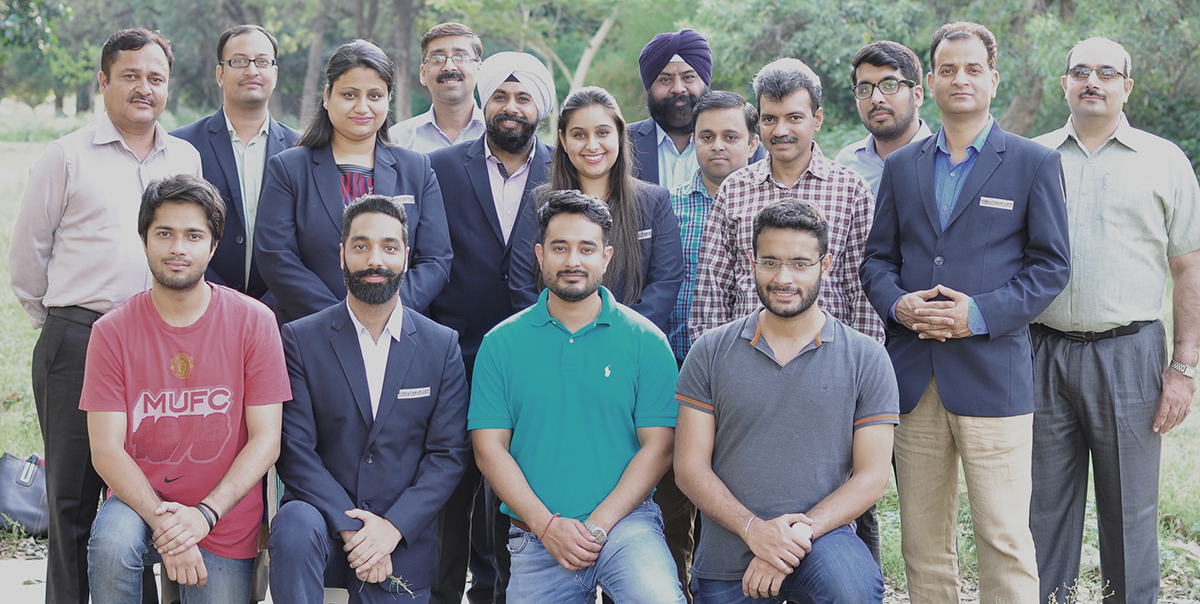 The Team
Test prep gurus, curriculum experts, MBA from elite B-schools. Overachiever one and all, Bullseye's faculty has helped thousands of students realize their dreams of achieving a 100 percentile in CAT and other MBA entrances for over two decades now.
View All
Faculty Details
Harinder Singh

A B.COM (Gold medalist) and an MBA, Harinder Singh is a born teacher with exceptional flair for fast calculations. He holds fifteen years of experience of teaching Quantitative and Logical Ability and is immensely popular among students. This isn't all though, he also heads the R&D team at Bullseye that creates all the teaching material!

Preeti Kapoor

An MSc. in Mathematics from IIT Delhi, Preeti has a teaching experience of over twelve years with many leading educational institutes. She is an accomplished teacher and specializes in Quantitative Aptitude and Logical Reasoning.

Deepak Dureja

Deepak Dureja (B.E, MBA) holds sixteen-plus years of teaching experience in Quantitative Ability and Logical Reasoning for various competitive exams including CAT.

Rohit Kanwar

Rohit Kanwar is M.Sc (Mathematics) with over ten years of teaching experience. He specializes in Quantitative Aptitude and Logical Reasoning.

Anoop Bhalla

Anoop Bhalla is a seasoned teacher who has trained students in Quantitative Ability and Logical Reasoning for over eleven years now. He also holds B.COM and PGDIM degrees.

KJS Khurana

KJS Khurana has worked in the teaching industry for more than twenty years. A MBA degree holder, he found his calling in the field of education and has authored various books on competitive exams of S Chand Publications including the best sellers Math 18-days Wonder & Math 30-days Wonder, English 18 days Wonder.

Monika Kansal

Monika Kansal is one of the most sought after faculty at Bullseye. She has been teaching Quantitative Aptitude & Reasoning for more than fifteen years and is a renowned mentor for the CAT exam.

Sanjay Joshi

A highly admired teacher in and around Chandigarh, Sanjay Joshi has over two decades of experience in teaching Quantitative Ability and Logical Reasoning.

Jasneet Dua

A workaholic who believes in simple living and high thinking, Jasneet previously worked as an IT professional who found his calling in numbers. He loves two things: teaching and mathematics. He enjoys solving riddles and puzzles and is also a gaming geek who spends free time playing arcade and strategy video games.

Miti Mishra

An engineer and a research fellow at CSIR, Miti is an avid reader who possesses exceptional written and communication skills. In addition, her impeccable ability to come up with strategies to seemingly tricky verbal questions makes her a favourite among her students.

Rajeev Markanday

Rajeev Markanday has worked in the education industry for more than twenty years. He has also authored various books on competitive exams of S Chand Publications, including the best sellers Maths 18 days Wonder & Maths 30 days Wonder, English 18 days Wonder etc in partnership with KJS Khurana, a Quant instructor at Bullseye. He has a great sense of humor and is very popular amongst students as well as his team.

Poonam Aswani

An MBA from Pune University, Poonam Aswani has spent 17-plus years in the service industry training and consulting thousands of employees on their social and managerial skills helping them move up the corporate ladder. She has worked with leading firms like Birla AT&T, Wipro, Hotel Leela Kempinsiki, NIIT, Bulls Eye and a few leading B-Schools.

Shaila Sharma

Shaila Sharma is a Verbal Ability expert at Bullsye who has been mentoring CAT Aspirants for the last five years. She has also trained students in various universities and colleges for Campus Placement Tests & other competitive exams.

Mayank Aggarwal

An MBA in Marketing & Operations from University Business School, Panjab University, Mayank is a renowned communication skills instructor. He has helped his colleagues and students alike to effectively communicate in a fast-paced world. Mayank is an eloquent speaker and loves speaking to large crowds.
Course Details
The Non-CAT Crash Course is designed to boost your preparation for one of India's most prestigious MBA institutes - Indian Institute of Foreign Trade. It includes live video lectures, recorded concept clarity classes, tests from areas that feature in Non-CAT like Quantitative Aptitude, Verbal Ability, Logical Reasoning & Data Interpretation and GK.
This crash course program has been designed to enhance student's preparation through a personalized curriculum that will speed-up the learning before the exam.
What will you learn
Advanced concepts, theory and definitions of different Non-CAT topics
Revision of important Non-CAT related concepts
Shortcuts, tips and tricks to solve questions in less time
Different strategies to attempt Non-CAT