Admissions open for 2 years Full time PGDM Program 2019-212 Batch
WeSchool Bengaluru was awarded the Best Industry Linked Emerging Management Institute
by AICTE-CII
About Us
There's a future we believe in, fostered by strong souls and inventive minds. We believe, the way to usher in change, is to empower young minds with stellar education, thus creating the enablers of tomorrow.
Who we are
Hailing from the S.P. Mandali Trust - one of the oldest in India; Prin. L.N.Welingkar Institute of Management Development and Research (WeSchool).
Our leadership
We choose to tread the path, less travelled. Our aspiration is, to create a fertile environment conducive to experiential learning.
awards & rankings
These awards are an epitome of the academic excellence, innovative pedagogy, governance and leadership that WeSchool symbolises.
Our Campus
The WeSchool campus is where ideas, innovation and cutting edge global dialogues come alive. Our campuses in Mumbai and Bengaluru, draw students from diverse cultural, personal and professional backgrounds. Equipped with state-of-the-art facilities like WiFi and innovation labs; they enable for a new wave of collaborative learning.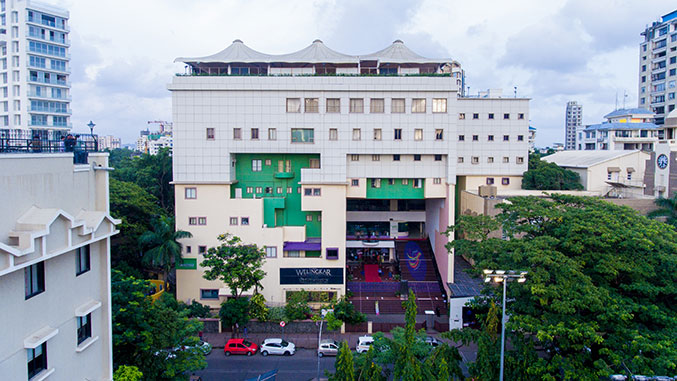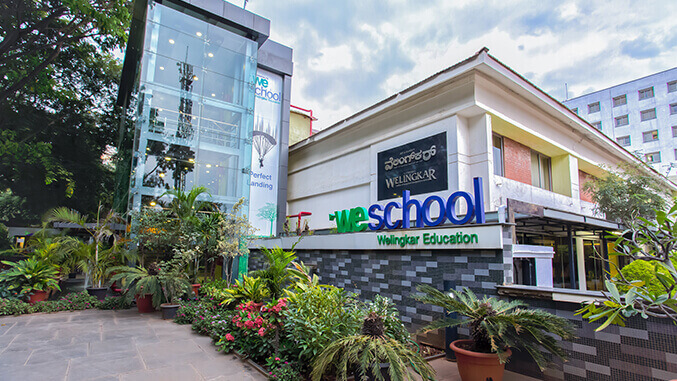 Our Programmes
With us, you'll find a wide range of carefully curated programmes, crafted with 'design thinking' at the core of it. Each rigorous curriculum, within our comprehensive range of courses, has been designed to shape classroom students into future business leaders.
Admission and Fees
WeSchool intends to give more than what it takes, in order to offer a brighter future to our students. We try rising above the assured ROI which is just numbers, by adding value and making our students competitive enough to face real challenges, in the dynamic business world.
Eligibility
A minimum 50% in graduation, which must be completed by June 2019.
Should have taken CAT (2018) conducted by the IIMs for the year specified in the advertisement (IIMS have no role in the Welingkar admission process) and /or/ XAT (2019) / and / or ATMA (2019) and / or CMAT (2019) and / or *MH-CET (2019) and / or GMAT (2016 onwards).
*Subject to approval by AICTE.
Selection Process
WeSchool's Unique Profile based selection process assigns significant value to academic performances, work experience, Group Activity, Personal Interview along with the written test scores.
The entire process of ideation or strategizing at WeSchool, helps me even today in my day-to-day job.
I've built not just a professional but a personal relationship with WeSchool.
I joined WeSchool as an Aeronautical Engineer & left as a Design Thinker ready to take on the corporate world.
Recruiters
With over 358 companies on campus, spread across varied sectors, profiles and continents, we ensure that our students are well equipped to meet every industry requirement. To do so, we have partnered with the right recruiters in order to support our students, every step of the way.